Use your ATM/Debit card at thousands of ATM's Surcharge Free!
Our ATM is located at our Office: 4135 St Rt 128, Cleves, OH 45002.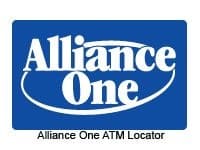 We also belong to the Alliance One Network.
Look for the Alliance One logo at hundreds of ATM's in the Cincinnati and surrounding areas, or log onto https://www.allianceone.coop/ and search for an ATM near you.
Report Lost or Stolen Cards Immediately!
To Report a LOST or STOLEN VISA Debit or ATM card, please call 1-800-523-4175
To report Fraud on your ATM/Debit card, please call 1-844-508-6730
For 24 Hour Visa Credit Card Customer Service please call 1-855-340-8775
Learn More About Membership